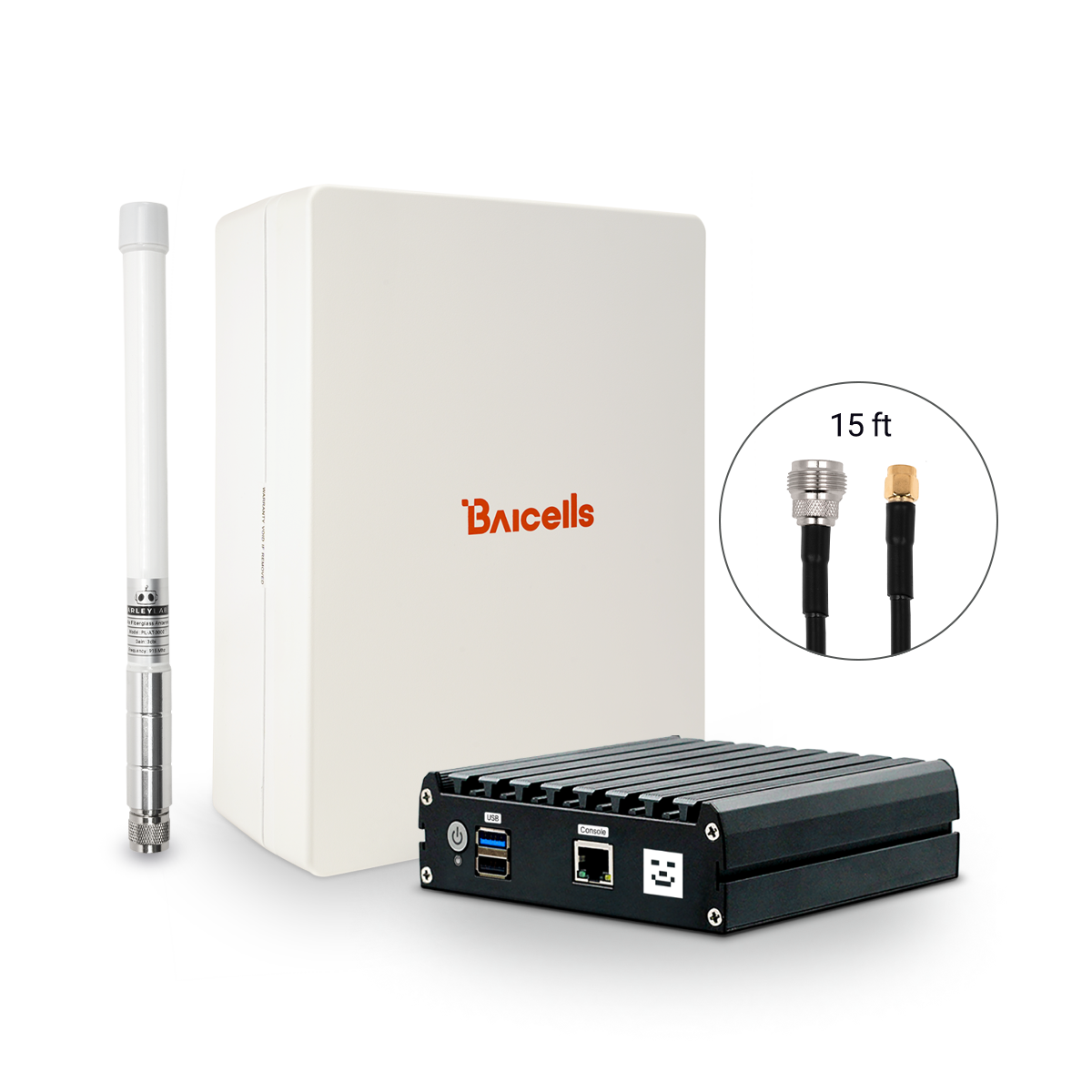 1 x Baicells NOVA 430H - Pre-provisioned with FreedomFi Firmware - Plug-and-Play Outdoor Small Cell and Carrier Aggregation

1 x FreedomFi Gateway

1 x Year FreedomFi Support and SAS fees

1 x Parley Labs 3 dBi LoRaWAN Antenna

1 x Parley Labs Low Loss 200 15ft N-Female to RP-SMA Male Cable
The Baicells Nova 430H CBRS small cell is pre-provisioned with FreedomFi Firmware, plug-n-play certified with FreedomFi Gateway and Carrier Aggregation.

1 x Year FreedomFi Support and SAS fees
Frequently Asked Questions
Is my location good for Helium 5G Deployment?
During Mobile Genesis you will be earning equal distribution for having your radio's CPI approved, therefore location does not matter for now.
What is a good location to deploy Helium 5G?
A good location to deploy a CBRS radio would be in areas with either: low/limited cellular coverage, congested cellular areas (that require cellular offload), or in general high cellular foot traffic areas (sports arenas, university campuses, concert venues, malls, etc.
How high does my install need to be?

Currently Nova Labs does not have a height requirement, therefore as long as it is mounted, then you should be able to get CPI approved (show pictures of low area installs)
How much Internet do I need to deploy 5G?
100 download and at least 10upload speed requirements
How soon will I start earning Mobile Token?
You will need to install your radio and submit for CPI approval. Once required data is submitted you can expect to get an approval or correction noticy within 2-3 business days. Check out our CPI Approval Guide here.
How much Mobile token will I earn per day?
Currently as of 9/26 each radio is earning roughly 38k MOBILE per day.