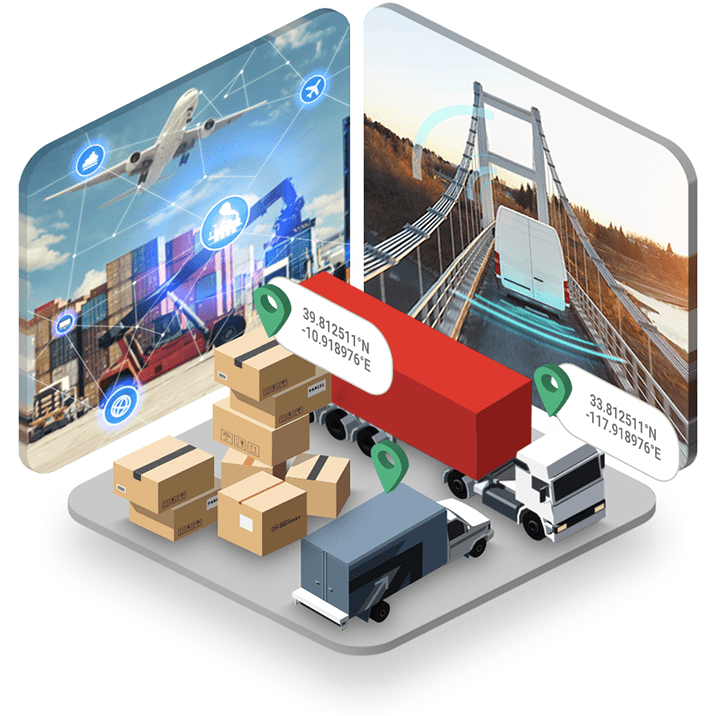 Supply Chain & Logistics Tracking
Monitor time, temperature, and humidity of perishable products while in transit by utilizing the LoRaWAN network with our IoT devices. This offers an efficient cargo monitoring and data tracking solution.
Smart Logistics is Smart Business
Asset Tracking
Low cost location tracking and monitoring of goods in transit.
Fleet Management
Tracking vehicles can help improve handling and storage conditions.
Intralogistics
Sensor Optimizing the handling of goods. Automated reordering of inventory.
Monitoring Goods
Real Time data visibility of goods, especially perishable products greatly increase managers ability to prevent or solve problems