Sidebar
MOBILE Token Earnings During Mobile Genesis
The onset of Cellular Summer has brought with it numerous questions. One of the largest topics of discussion has been MOBILE tokens, how they will be earned, and how much they will be worth. Today, we focus on these topics with an emphasis on the Mobile Genesis period.
tl;dr - Some people are about to earn a lot of tokens.
What Are MOBILE Tokens?
Mobile tokens are the rewards mined using 5G Hotspots on the Helium network. There will be a 250 billion token supply with 116 billion in emissions expected in the first year.
How Do I Mine MOBILE Tokens?
To mine for MOBILE tokens, a 5G Hotspot and compatible CBRS Small Cell Radio is required (You can purchase your bundle here). In order for your 5G Hotspot to mine for MOBILE it must be online and registered in the SAS (Spectrum Access System) maintained by the FCC. SAS Registration instructions are provided by the Hotspot makers. Stay tuned for more content on setup and proper placement of your 5G Hotspot and CBRS Small Cell Radios.
How Many Tokens Are There and How Are They Distributed?
The initial period for token distribution is referred to as the Genesis period. Mobile Genesis is expected to span a course of 2 months, with 100 million tokens being distributed daily. The epoch for this distribution is 30 minutes, which equates to almost 2.1 million tokens per epoch!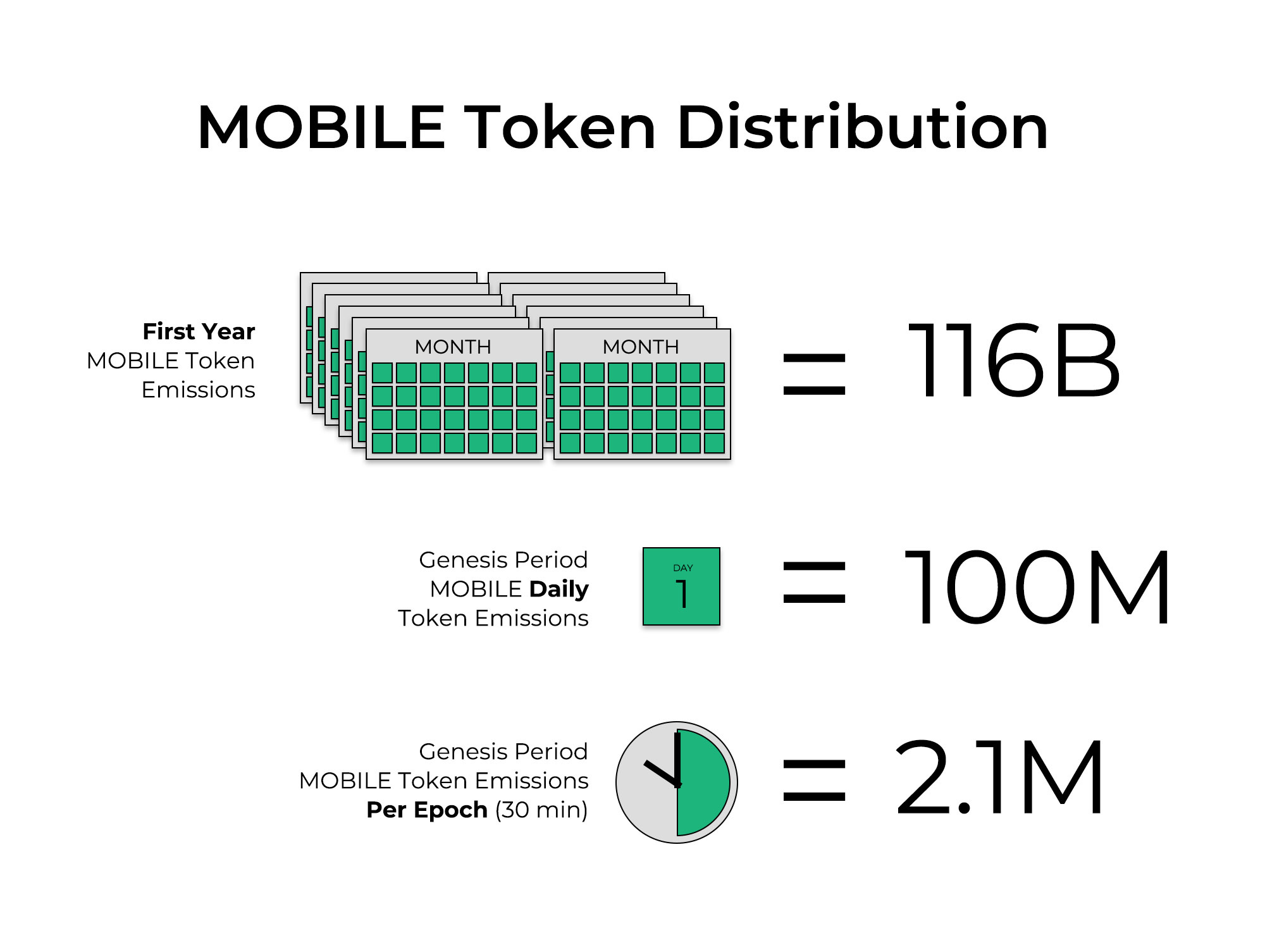 Token distribution will depend on your CBRS Small Cell Radio setup with weight assigned to each radio type:

Now let's do some calculations to figure out token distribution based on the information we have (the below numbers are examples and may not reflect actual deployed 5G Hotspots. It should only be used to understand the calculation of token distribution). Based on Helium Explorer, there are approximately 1,369 Indoor Radios and 270 Outdoor Radios (as of July 23) added to the network. For the sake of our calculations, we will assume that 10 of the Outdoor Radiosare High Powered Outdoor.
To calculate what each hotspot will earn, we must first calculate the Total Reward Units for each given epoch. This is done by multiplying the total CBRS Small Cell Radios deployed by their assigned reward weight.

Once complete, the sum of all these items is our Total Reward Units per epoch. In this example, our Total Rewards Units is 2,052
Thanks For All The Math, but How Many Tokens Will I Earn?
Rewards are allocated based on the reward weight by taking the MOBILE reward per epoch x CBRS Model Reward Weight / Total Reward Units. Using the assumptions above on deployed Radios, we can now calculate our per Radio earnings.
This means with an installation of a single 5G Hotspot and BaiCells Nova 430H the daily earnings could be upwards of 121,824 MOBILE tokens per day (48 epochs per day)!
Great, I've Got All These Tokens, But What Does That Mean?
Our treasury team is working on all the calculations to determine its ultimate value and we plan on sharing that information as soon as it's fully formed, but for now we can only speculate. Most of us were around during the growth of The People's Network and watched Helium explode onto the scene that was quickly followed by the explosion of HNT. Below is a chart of HNT's value over time: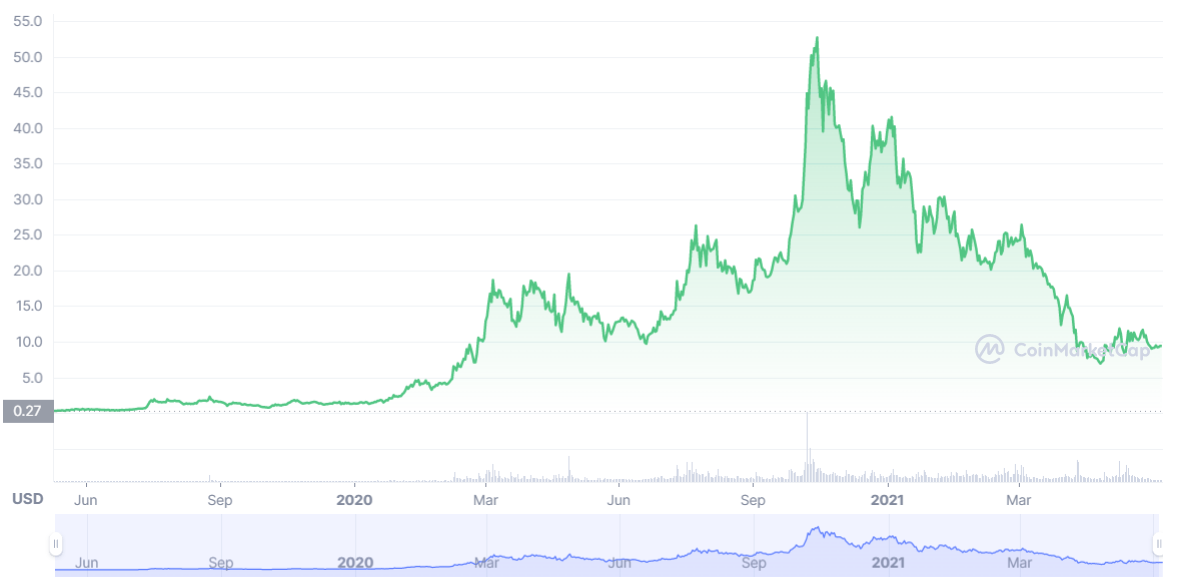 The true value of MOBILE is yet to be determined, but it is often the early adopter that will be rewarded heavily. We have always been long on Helium. 5G and MOBILE is only the next phase.
To purchase a FreedomFi 5G Gateway and Baicells CBRS Small Cell Radio, click here.
If you would like to speak to one of our Helium 5G advisors, please feel out the following form: